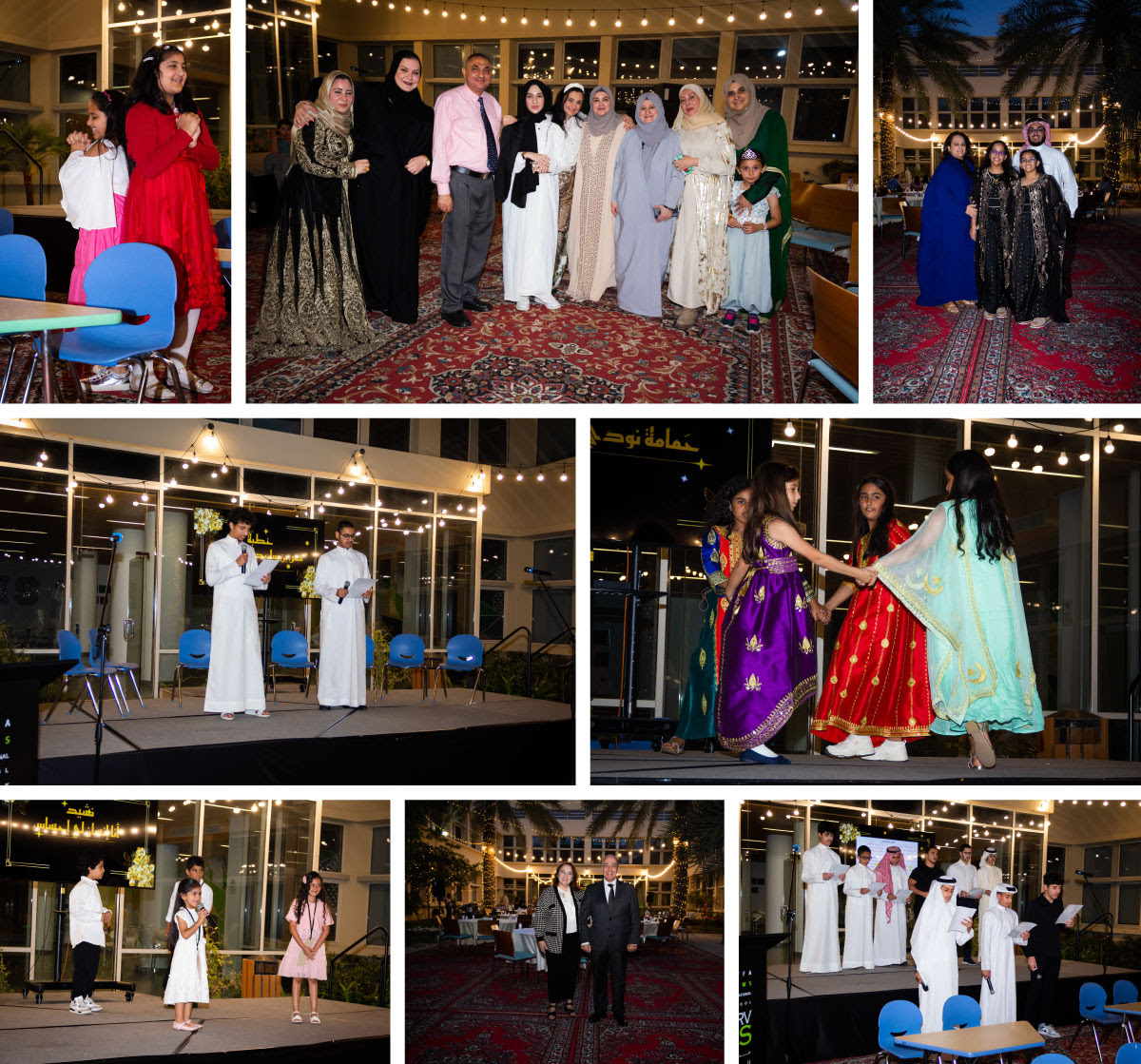 By Ken Davis
Director of Marketing and Admissions
Published: 2023-03-28 12:14:06
The Razji Courtyard at the Riffa Views International School (RVIS) was transformed into an enchanting oasis, as our close-knit community came together for a magical evening under the stars. The event showcased the remarkable progress and talent of the students participating in the school's strong Arabic program.
The evening was dedicated to celebrating the rich tapestry of Arabic culture and the dedication of both native and non-native speakers in the pursuit of mastering the language. The school's commitment to offering classes for students of all backgrounds was evident in the diverse group of performers and attendees.
From heartwarming renditions of traditional Arabic songs to captivating performances of poetry and literature, the night was a testament to the hard work and passion of the students, teachers, and organizers involved in the program. The performances not only exhibited the linguistic talents of the students but also demonstrated their appreciation for the culture, as they delved into its various facets and art forms.
The Razji Courtyard, adorned with twinkling lights and traditional Arabic decorations, provided the perfect backdrop for the school's small, tight-knit community to come together and celebrate the students' accomplishments. Families, friends, and staff mingled and enjoyed the festive atmosphere, creating a warm and welcoming environment for everyone involved.
The event's success was largely due to the dedication of the organizers and participants, who worked tirelessly to ensure that every detail was in place. From the event planning to the rehearsals, the entire community played a role in bringing the magical night to life.
Ms.Aysha Al Ghoul, thanked everyone involved in the event: "We are incredibly proud of our students and the dedication they have shown towards the Arabic program. The night was a true reflection of the rich cultural experiences and the strong sense of community that defines our school. Thank you to all the participants, organizers, and attendees who made this night possible."
The RVIS community's commitment to fostering a love for Arabic culture and language was evident throughout the magical evening. As the night came to a close, the twinkling stars above the Razji Courtyard seemed to be a reflection of the bright futures that lie ahead for the talented students of the Riffa Views International School.