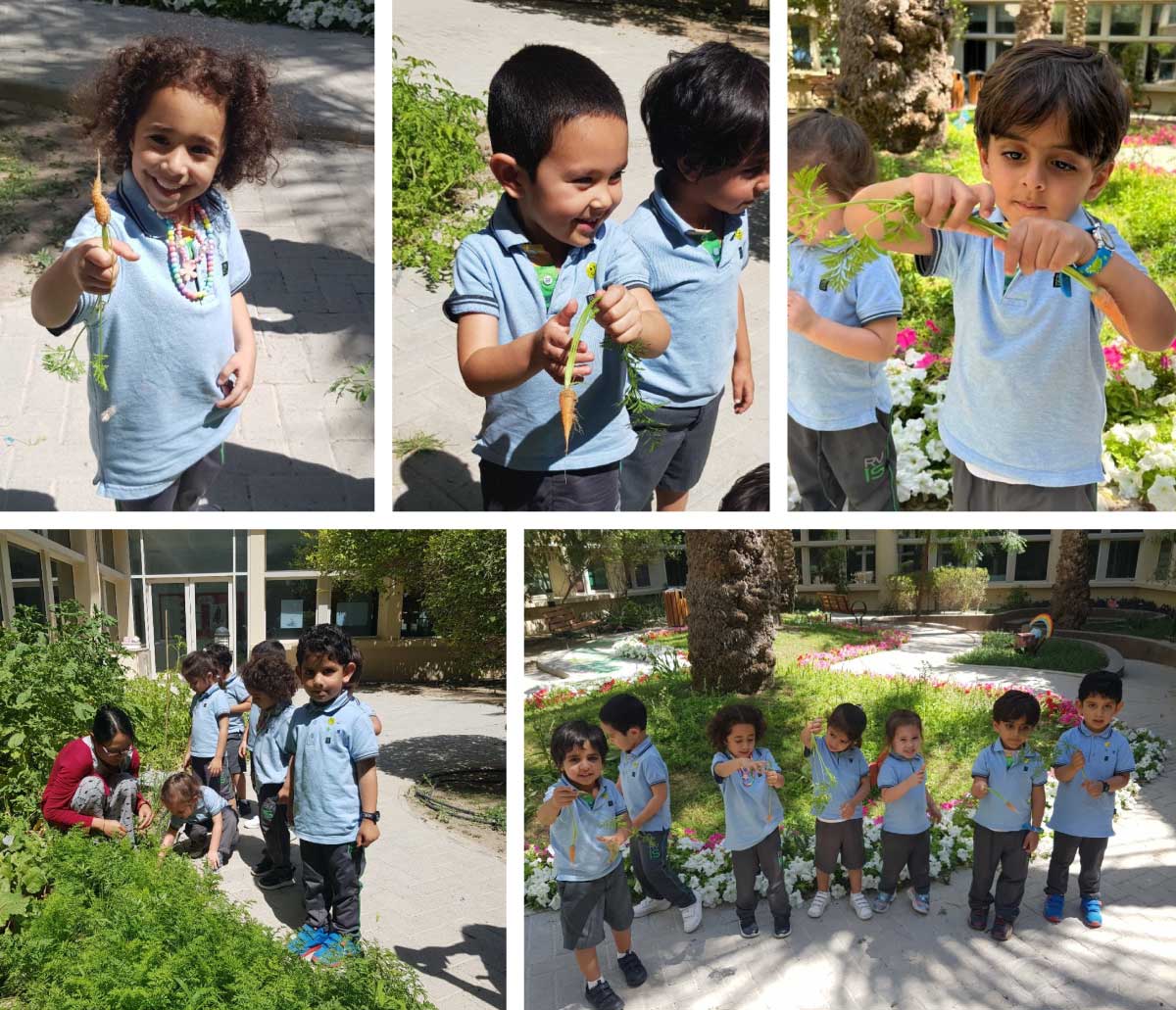 Early Childhood Garden Project to Foster Hands-On Learning and Collaboration
By Ken Davis
Director of Marketing and Admissions
Published: 2023-03-29 07:10:29
RVIS has launched an innovative garden project aimed at providing young students with hands-on learning experiences and fostering collaboration with older peers. The initiative, which transforms familiar spaces such as playgrounds and courtyards into thriving gardens, allows children to develop important life skills and encourages environmental stewardship.
At the heart of the project is the belief that gardening provides an engaging and multi-sensory learning environment for children of all ages. As they participate in activities such as planting seeds, nurturing their growth, and harvesting the produce, students learn valuable lessons about responsibility, patience, and the natural world. The hands-on nature of the project also helps young children develop fine motor skills, problem-solving abilities, and an understanding of cause and effect.
The garden project incorporates foundational concepts in science, math, and literacy, offering opportunities for students to learn about plant life cycles, measure and track plant growth, and expand their vocabulary. Moreover, the sense of accomplishment and pride that children experience when harvesting the fruits, vegetables, and flowers they have grown can significantly boost their self-esteem and confidence.
A unique aspect of the initiative is the partnership between younger and older students. This collaboration offers a chance for mentorship, peer learning, and the development of social and leadership skills. Older students assist their younger counterparts in various stages of the gardening process, from planting seeds to harvesting produce. This intergenerational exchange of knowledge and experience not only enriches the learning process but also fosters a strong sense of community and belonging among participants.
The early childhood garden project demonstrates that creating a thriving garden does not require a large or dedicated outdoor space. By utilizing familiar spaces within the school environment, children can easily access the garden and incorporate it into their daily routines and play. Additionally, establishing a garden in a familiar space helps children develop a stronger connection to their environment and a greater appreciation for the natural world that surrounds them.
As the garden project continues to grow and flourish, educators and parents alike are excited about the lasting impact it will have on the young students. The initiative serves as a reminder that sowing the seeds of curiosity and wonder in our youngest learners can cultivate a generation of caring, responsible, and environmentally-conscious individuals.