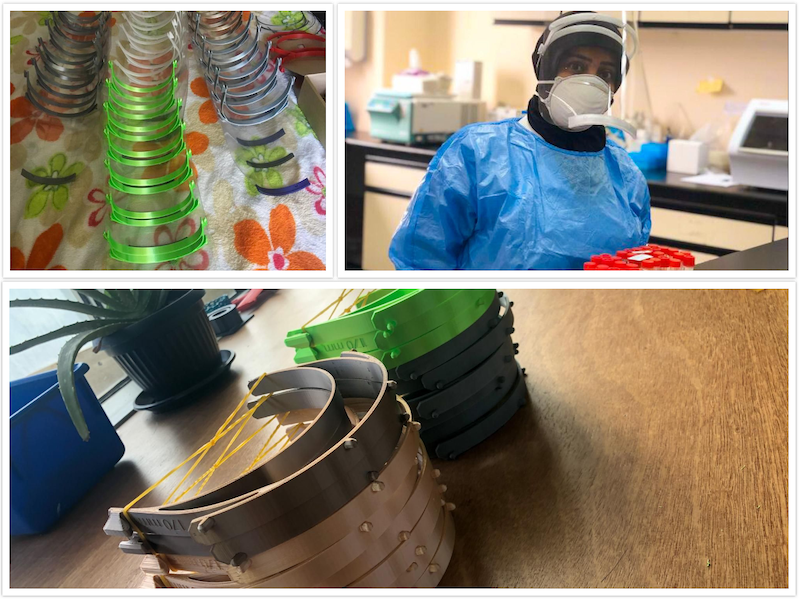 Supporting the Medical Community in Bahrain
By Luke Meinen
LEVEL 5 Manager
Published: 2020-04-08 08:58:06
Oftentimes, when the world faces its biggest challenges, we see some of the most innovative ideas, compassionate acts, and growth of the human spirit occur. While the world has been under pressure from the Coronavirus, we have seen just that; hobbyists designing ventilators built from simple hardware store parts, universities modeling 3D printable PPE equipment files, and countries sharing knowledge and equipment to fight this dangerous disease.
LEVEL 5 and RVIS recently joined the cause and are creating Personal Protective Equipment (PPE) face shields for Bahrain's Ministry of Health. These masks are being disseminated amongst medical professionals fighting the Coronavirus in Bahrain. In cooperation with St. Christopher's School and private owners of 3D printers in Bahrain, we have created and delivered over 250 shields in just under a week using 3D printers, a CNC router and a bit of hard work.
Production will continue as long as there is a demand, and we will continue to look for new ways to support medical professionals and the Bahraini community during these challenging times. When people band together for a common good, it is truly inspiring to watch what can happen.