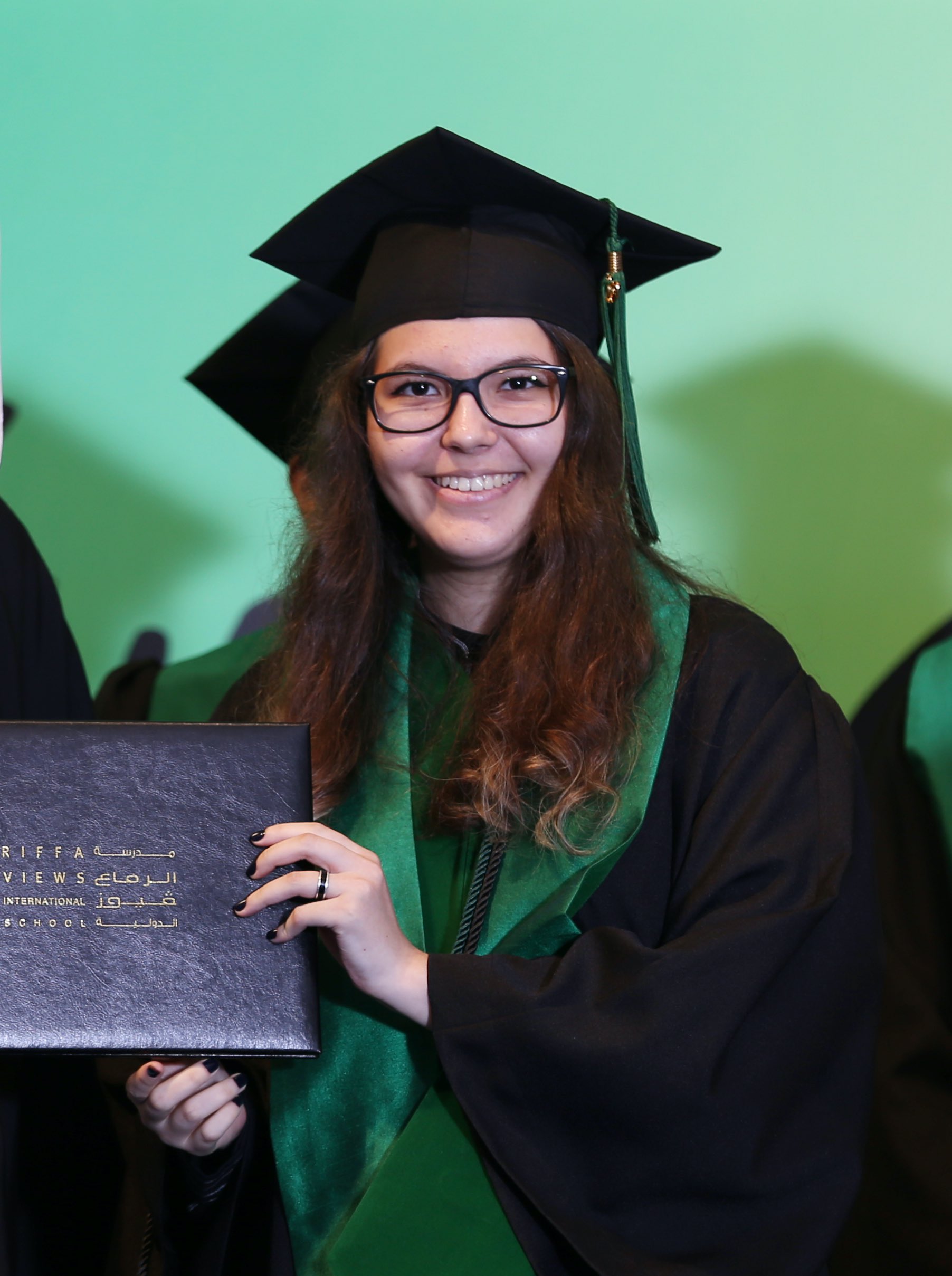 Alumni Interview with Abir Kobeisi
By Muneera Al Khalifa
Grade 12
Published: 2022-04-12 11:03:11
Abir Kobeisi graduated from RVIS in 2019 and currently attends the University of Central Florida. Her academic success has led her to receive the presidential honor roll in university. She is passionate about studying Psychology, focusing on pursuing an industrial organizational track. Abir describes herself as a very studious person who also enjoys drawing, baking and listening to music.
"My passion for psychology began in 10th Grade" said Abir when speaking about a Psychology elective she took at RVIS. She went on to say that "I ended up finding it fascinating as I always had an interest in how the mind works, but this course really opened it up to me."
Abir further reflected on her experience at RVIS and how it prepared her for university. "Honing your writing skills is fairly important, not only for writing papers but also applying for internships… RVIS helped me with that because we had to write a lot of papers in our IB classes, especially those Internal Assessments!"
An important difference between high school and university that Abir had to adjust to was "the new mode of classes". She compared high school classes to college, saying that "In high school, you choose classes based on what's available." University students, on the other hand, have much more freedom and can even concentrate on specific areas within their major. Abir admitted that "It felt a little overwhelming to have so many choices."
As she moves towards completing her industrial organizational track in Psychology, Abir has exciting plans for after university. Her current goals are to gain work experience through internships and pursue a masters degree. "I would eventually like to do research on ADHD and Autism and how it presents in girls," said Abir, stressing how the symptoms present very differently in men and women.
Abir is on the path to revolutionizing the way the mental illness is perceived and diagnosed in women, and ends her interview with a word of advice to current RVIS students. "Whatever jitters you may be feeling about university is completely fine, it will all work out and you will find yourself on the path that you want to be on."