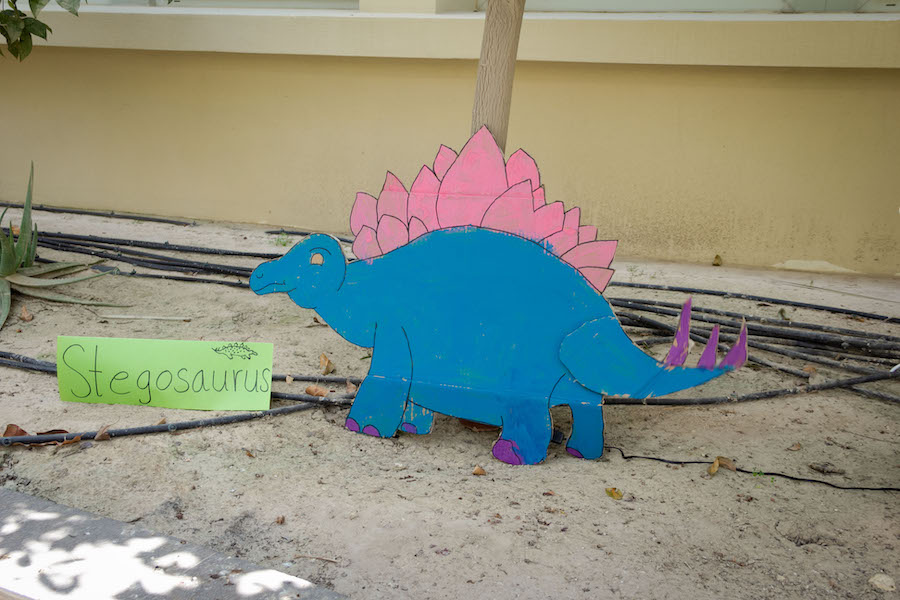 By Ken Davis
Admissions & Marketing Director
Published: 2022-04-27 06:50:15
The Pre-K students at RVIS have gone on an exciting journey ​back in time to the world of dinosaurs, where they learned about ​these amazing creatures and ​overarching themes such as the digestive system, adaptation, and the role paleontologists play in discovering the mysteries of the past. The students also enhanced their precision skills by learning how to measure and mix ingredients as they created dinosaur eggs which were hidden for our young paleontologists to find.
Parents also had the opportunity to join in the learning by helping their children create dinosaur bones that the students put together to learn how bones give animal's their structure and serve different purposes in the body.
The ​Pre-K ​students finished their unit with an experiential walk through ​a ​dinosaur park in the elementary courtyard. This park was inspired by the Pre-K students and brought to life through a collaboration between teachers and secondary students. Our young explorers entered the park to the sounds of birds and the roars of dinosaurs. As they explored the garden they discovered dinosaurs along the walking path that actually moved! Through their work with robotics, our grade 7 and 10 students were able to bring these creatures to life with the use of gears and small motors. The experience will truly be unforgettable for our young students and maybe even ignite a career as a paleontologist.